Our Team
Trevor Schenck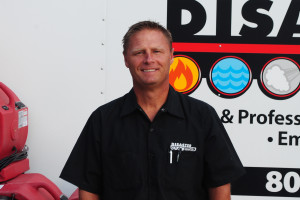 Trevor Schenck has been in the construction industry for the past 25 years. His experience is in new and remodel construction. He has owned and operated his own construction company for the past 15 years.

Trevor has been married for the past 23 years and is very active in his Davis County community. He has coached many of his 5 children's little league teams. He has served as a local scoutmaster and is an Eagle Scout himself. He attended Weber State University where he received his Bachelor of Arts degree.

Trevor specializes in the rebuilding and restoring of properties. He is trained and is IICRC certified in Smoke and Fire Damage. Trevor has many years of experience with all aspects of construction.
Brandon Arnell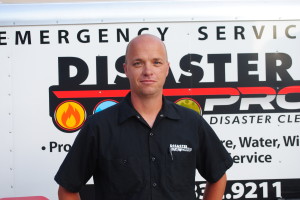 Brandon Arnell has nine years in the restoration industry. His goal in starting Disaster Pros is to bring exceptional customer service to an industry that is severely lacking in good customer service. Brandon was raised in Davis County and attended Weber State University. While studying at Weber State he played on the University soccer team. Brandon is very active with his five children, and can often be found coaching them. He is currently assisting with coaching the Northridge Girls Soccer team.

Specializing in water damage cleanup and his experience in the restoration field have helped him see many types of water and sewer damage situations. With Brandon's extensive involvement with the insurance industry he is able to determine which insurance companies cover specialized claims.