Utah Disaster Clean Up
We are the Northern Utah's water, fire, wind damage, basement flooding, and disaster restoration specialists. We can respond to your residential or commercial clean up needs. Contact us for all your recovery and restoration projects. We can typically respond within 1 hour and begin the restoration process. We are with you every step of the way from initial assessment to the completed restoration. Our experts in Salt Lake City and Ogden will work with your insurance provider to ensure you receive the maximum coverage available for your residential or commercial basement restoration.

Fire, Wind, and Mold Recovery
We understand the stress that our clients experience when their residential or commercial property is struck by disaster. Fire, wind, and mold damage can be devastating to families from Salt Lake City to Ogden as well as highly disruptive to businesses during the recovery process. Disaster Pros Utah responds quickly to clean up any damage caused by fire, wind and mold including smoke and soot, eliminating odors, mold remediation, and repairs to the property. In addition, we will also clean up your personal possessions during the recovery process. For the quickest residential or commercial fire, wind or mold restoration, call us today (801) 332-9211.
Follow Us Online
Water Damage & Basement Flooding Clean Up
This type of disaster is common in commercial buildings due to plumbing failures in the pipes that deliver and drain water. In residential areas, flooding in the basement is the most common cause for this damage. If you've encountered this disaster, we can determine the cause, dry it, and quickly clean up the water. Basement flooding can happen at any time and our recovery team is prepared to restore your commercial or residential property to its condition before the water struck. Our Ogden and Salt Lake City team can clean up the flooding twenty-four hours a day, seven days a week. If your basement needs to be dried and restored, contact us today.

Testimonials
Our team has years of expertise restoring fire, water, wind, and basement flooding damage. Our disaster recovery experts from Salt Lake City to Ogden will help you to clean up your residential or commercial property and will work with your insurance provider to get you the maximum coverage for your basement clean up. Hear from our highly satisfied Utah clients who have had their residential or commercial properties restored from fire, flooding, wind, and water damage. Then, give us a call at (801) 332-9211 for the fastest response to your disaster recovery needs.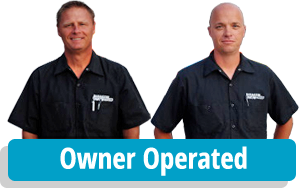 Get a Quote